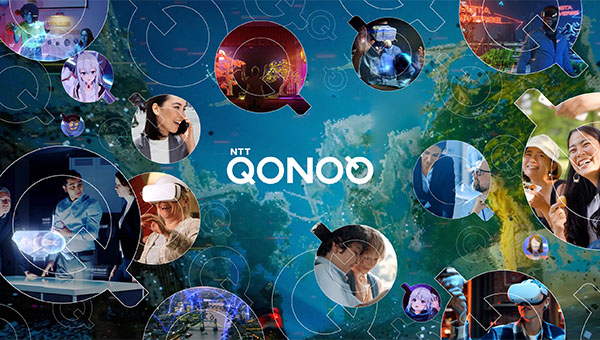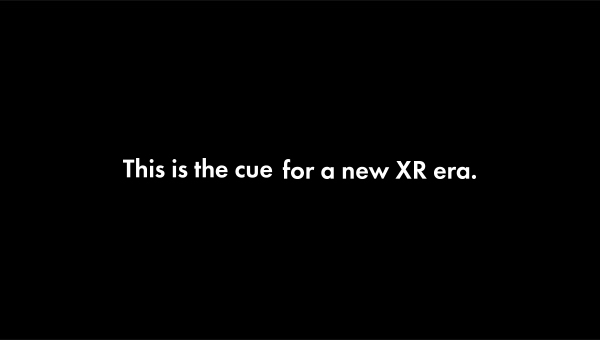 This is the cue for a new XR era.
QONOQ
The purpose of QONOQ
is to create new experiences
by continuously moving
between real and digital spaces.
Beyond Reality
Beyond Real and Virtual.
Believing in the potential of ideas
and technology,
we continue to explore the unknown
together with developers and all others.
No one thinks about
interpersonal communication
more than DOCOMO,
the creator of QONOQ.
This is why we can make it happen,
an all-new world of XR.
Beyond distance.
Beyond time.
Beyond imagination.
Enriching the human heart.
For a brighter world.
This is the amazing space
we aim to create.
The new XR era begins now.
QONOQ
PROJECT
List of Projects
As the NTT XR brand's core enterprise, we develop a variety of services and solutions in the XR space.
SERVICE
01

METAVERSE BUSINESS

Providing a variety of experiences and enhanced communication through avatars in virtual spaces

02

DIGITAL TWIN BUSINESS

Presenting new value through the interaction of the real world and virtual spaces via XR

03

XR DEVICES BUSINESS

Offering original devices to further incorporate value and experience with our services
COMPANY
Company Name
NTT QONOQ, INC.
Business Established
October 1, 2022
Location
7F Sanno Park Tower, 11-1 Nagata-cho 2-chome, Chiyoda-ku, Tokyo
Board of Directors

President and Chief Executive Officer

MARUYAMA Seiji

Senior Executive Vice President

MORI Kenichi

Executive Vice President

IWAMURA Mikio

Executive Vice President

FURUNO Noriyuki

Executive Vice President

YAMASHITA Tomomasa

Outside Member of the Board of Directors

MIKAJIRI Tetsuya

Outside Member of the Board of Directors

NAGATA Katsumi

Audit and Supervisory Board Member

IINO Tatsuya

Number of Employees
Approximately 200 (as of October 2022)
Investment Ratio
NTT DOCOMO 100%
Main Businesses

・

Developing software and hardware for XR business

・

Providing immersive services and solutions for XR and digital twin domains, targeting markets worldwide

・

Planning and developing immersive devices

Subsidiary
NTT QONOQ Devices, Inc.
CONTACT
Click here to contact NTT QONOQ, Inc.
* For inquiries about use and operation of services, please contact the site for that particular service.
This Agreement is made in Japanese and translated into English. The Japanese text is the original and the English text is for reference purposes. If there is any conflict or inconsistency between these two texts, the Japanese text shall prevail.